C
ome and get cozy with us. But on one condition. You must promise to preserve our perhaps finest secret. When there's holiday chaos around the rest of Europe we are in Galicia in complete harmony. Playful peelers roll in, wild horses roam the eucalyptus forests and between sessions we go to lagoons and let raw nature spellbound us. 
It's almost like a dream, a place where New Zealand is merged with Norway combined with a sprinkling of everything we love about Spain.
And the waves, dear lord the waves! Galicia is perhaps the best place on the planet both for those who want to learn to surf and for those who want to hone in on their noserides. For the latter we have developed a concept to take your surfing to the next level - we call it HANG TEN * S & WIPE OUT * S. A tight knit master class that runs parallel to the usual set-up in Galicia.
Galicia is an awe inspiring landscape in northwestern Spain - the last unspoilt part of Europe - located at the far end of the Pyrenees Peninsula. A surreal combination of dramatic landscapes, 600 meters high cliffs that meets the Atlantic's most pristine and best waves, charming little villages, a kitchen rich in seafood and long deserted beaches. We call it Magicia.
We are of course mobile and go where the waves are the best for the day. The safest bet is the scenic beach of Pantin - one of our absolute favorite waves in Europe. Or to one of our very own secret spots The surf is mixed with feedback sessions, film & photo and of course solid hang in at our eagles nests house in Trasmonte looking out over the Atlantic. In other words, we brought in all kinds of wonderful ingredients and put them together, quite simply, to creat our dream surf retreat.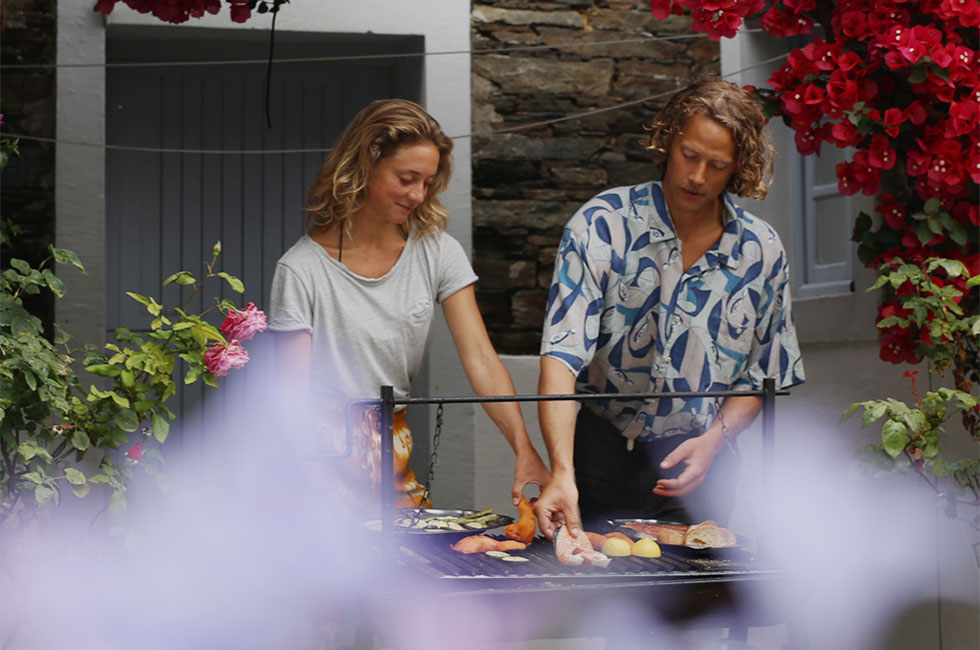 T
he Golmar Lodge, recently ranked by the Sunday Times as one of Europe's most beautiful summer villas or the design classic Hotel Herbeira. Two absolutely delicious accommodations to choose from.
The Golmar lodge is located in a small village 200 meters above sea level with an amazingly beautiful view over green fields, Europe's highest sea cliffs and azure sea. Rustic and powerful combined with thoughtful comfort.
Hotel Herbeira is located in the small fishing village of Cedeira - nestled in a beautiful bay, 15 minutes from Golmar. From the rooms you have an inspiring view of the village, the small fishing port and the hotel's charming swimming pool.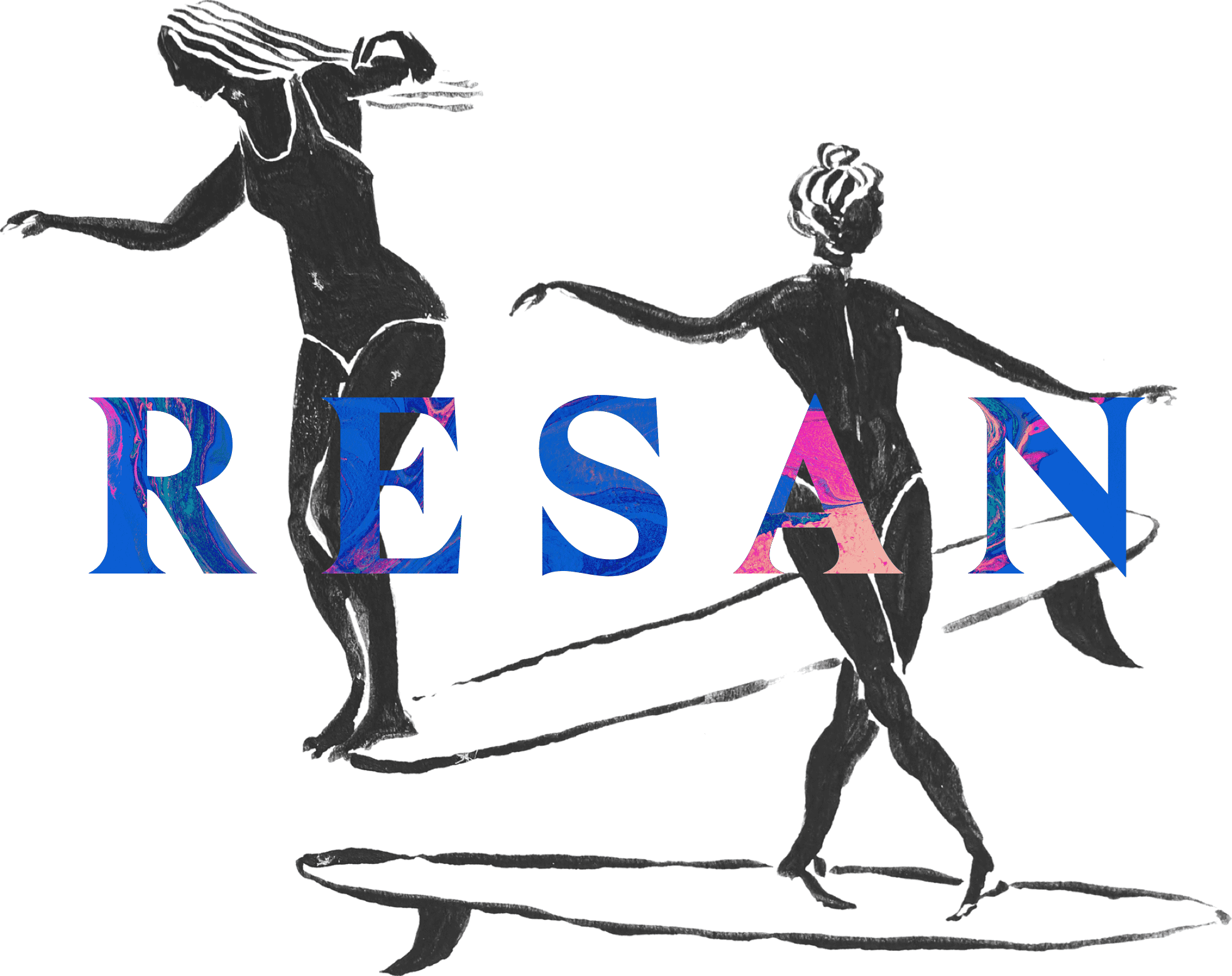 Transfer from the airport
We recommend you rent a car in La Coruna and then road trip to the lodge or hotel. It is also wonderful to have a car on site for excursions during the week between surf sessions.
No car? No worries! We also do transfers from the airport in La Coruna at 22 o'clock on Sunday evening. The transfer costs 35 Euro one way and is paid on site.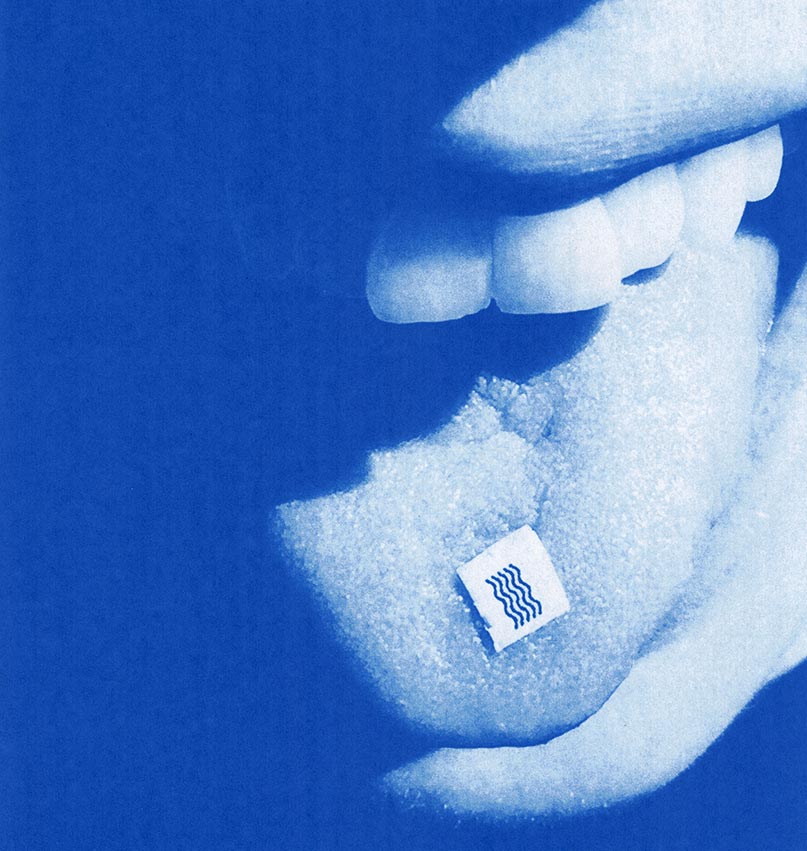 S
urfing is far from a sport, rather a lifestyle but above all a pure form of play. Surfakademin is not just a surf course, surf school or surf camp but a complete surf experience - a trip you will never forget.
All of our team are internationally certified lifeguards and surf instructors by the International Surfing Association. We all have extensive experience teaching everyone from beginners to coaching professional surfers competing at the national stage.
We film and photograph a couple of surf sessions each week as an extra tool for learning - which we then look at together at the guest favorite movie night.
To avoid learning how to catch your first wave the hard way (read a lot of wipeouts!) we carefully go through both surfing theory and etiquette before we hit the water. We also love talking about surfing's rich history and everything from how waves are formed to how to score serious style points. Just because you are a beginner doesn't mean you have to look like one.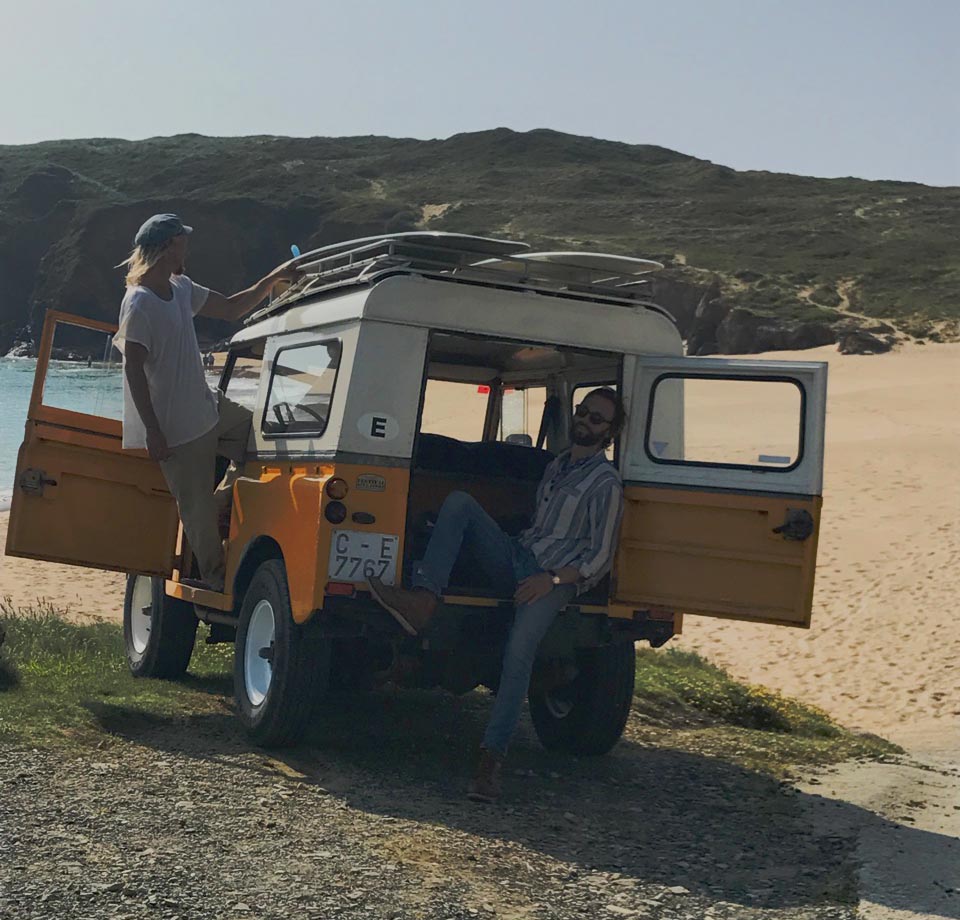 N
ow it is soon time for the most wonderful journey of your life - a week or two in fantastic Galicia.
In Galicia we are a mobile surf retreat which means that we jump into our surf vans and go where the surf is best for the day. In just 15-20 minutes we can find Europe's best waves. We surf at slightly different times each day depending on tides and wave height. A couple of times each week we film and photograph the surf lessons - which we then look at together in joint feedback sessions.
We kick off our surf camps in Galicia the week after Midsummer and continue the season until August 11. Surfcamp prices include accommodation for six nights (Sunday - Saturday) at Hotel Herbeira or our lodge, five days of surf lessons (Monday - Friday), day trips around Galicia, a wide selection of surfboards, film and photo feedback sessions, wave theory and water safety. For exact prices and dates for periods go on to the booking system.
Travel insurance
We recommend that you double check that you have a travel insurance linked to your home insurance - nice to get help if there is a little monkey business along the way.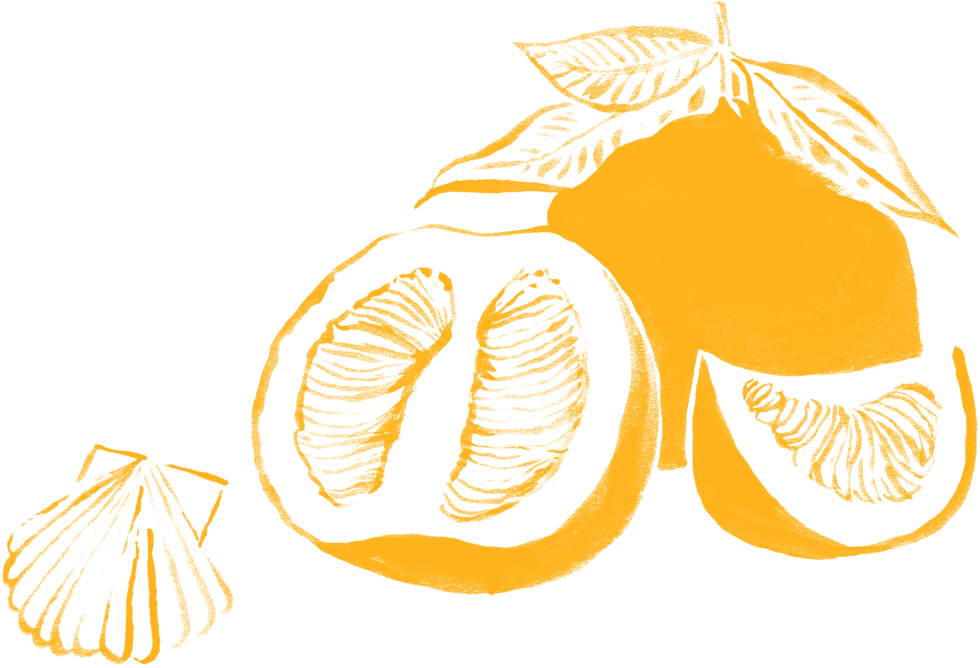 True facts
Galicia is located in northwestern Spain - at the far end of the Iberian Peninsula.
The weather in Galicia is much more stable than rumor has it- but pick a cozy warm sweater for early mornings and late evenings.
As Vueling and Iberia fly via Barcelona, it is perfect to combine the Galicia trip with a wonderful food & cultural stop in Barca.
Surfing is for everyone. We always have a good mix of girls & guys, our youngest participants are five and oldest 75, and although the majority of our participants are beginners we coach all the way up to Olympic level athletes. It is precisely that fine mix that makes it such a wonderful atmosphere.